We had a wonderful day yesterday! Gus and I got up around 6:45 and let Steve sleep in. We played in my parent's livingroom and watched Mickey Mouse Clubhouse on the On Demand channel.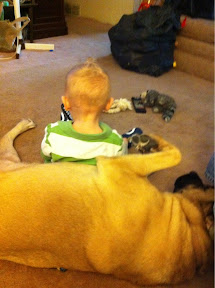 After Steve got up, we headed to Sidetracks in Depot Town to meet Amy Lynn for lunch!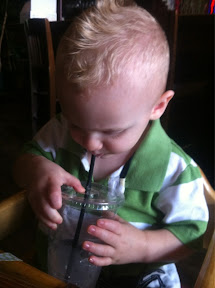 We had a great lunch and then headed to Ikea and got some goodies for Gus. We had evening plans with the Kuhns and so we headed to Woodhaven around 3:45 and I was so excited to see Aimee!!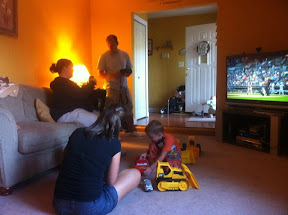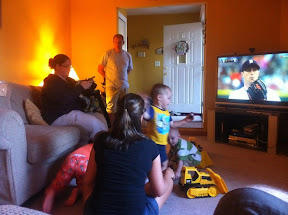 We had pizza and then went to the park!
We had a fabulous time and headed home around 8:00. We did get to see Aimee's mom and dad, and it was great to visit with them!!
Posted using BlogPress from my fabulous iPhone!