Today was a great day. God is so good and our morning started with wonderful news from a good friend. We are still praying and thinking of them, but so thrilled for their news and thankful that they shared with us!
I decided to be brave and head to the zoo with the Atlanta Area Mommies.
We had to stop at W50 to drop off Steve's lunch and I had to sign our counter offer on the house.
Gus and I made it to the zoo and got in for 1/2 price thanks to our NC Zoo membership. Gus was free.
I stood at the flamingos waiting for others and a lady with a baby and an almost three-year-old asked if I was, by any chance, waiting for a group. I said I was and she asked if it was AAM... I said it was and we introduced ourselves to each other.
Soon after many others arrived and we set off to see the zoo.
It's a smaller zoo, but I loved it. I prefer everything close as opposed to the GIANT five mile zoo in NC.
We spent the morning talking and getting to know others- it was great. I'm really glad that we went!!
Here are some pics from the drive to and from, and then at the zoo (I used my good camera so I don't have any animal pics).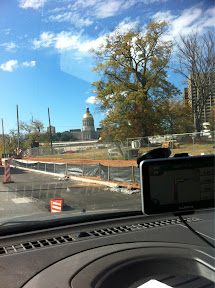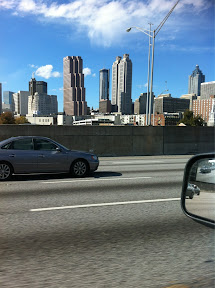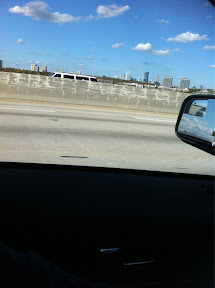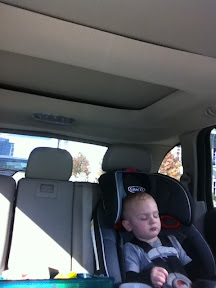 We left the zoo at 1:45 and Gus was sleeping by 2:00. I decided to drive around to let him sleep.
We got back to the hotel and played until Steve got home. Then we went down for dinner.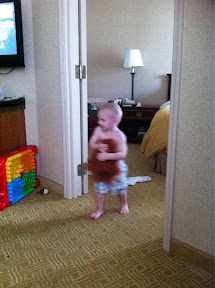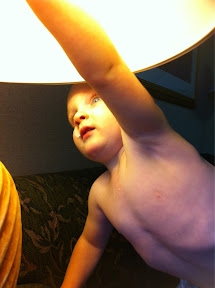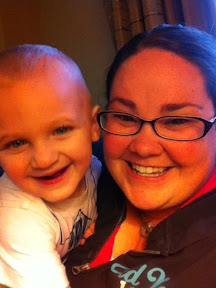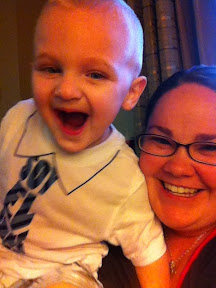 Then tonight, Rick called to let us know that the offer that we made this morning was accepted!! Yahoo!!! The house is ours!!
So included in the house are the following items:
- fridge upstairs
- fridge in basement
- baby gates on doorway and stairs
- basement furniture (two couches, two chairs and a table)
- pool table/ping pong table and accessories
- playset in the yard
- trampoline in yard
- swing hanging from the deck
We decided to head home tomorrow (Yay!!) so we'll stop by the house on our way out and take more pictures and take notes for moving purposes. I'm so excited!!
Our closing date is December 8th and we'll plan on driving down that weekend. Our new address will be 115 Windview Place. Johns Creek, GA (not sure of the zip yet).
I'm so incredibly excited!! More good news should come tomorrow as well... It's been a GREAT day!!
Goodnight!
Posted using BlogPress from my fabulous iPhone