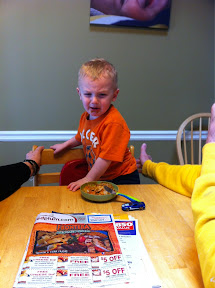 What a day! We didn't go anywhere or do anything, but Steve got up this morning and wasn't feeling well.
He ended up throwing up all day and ended up at the urgent care this evening.
Gus and my dad and I went outside this afternoon to enjoy the 65 degree day and we played. He played on the swings and the slide and trampoline.
Gus really had fun playing with the fruit that Uncle Scott and Aunt Christie got him for Christmas!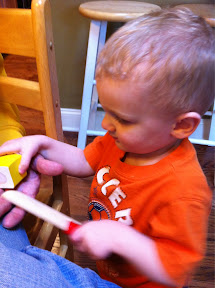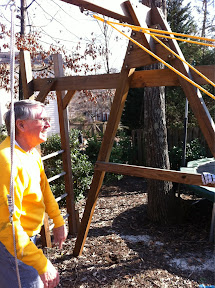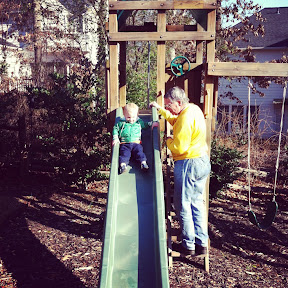 We didn't go to the aquarium... The $21 per person entrance fee, the bowl game in Atlanta with tons of extra people in the area, and Steve being VERY ill made it a non-issue.
Tomorrow is New Year's Eve and we have no plans. I hope I can stay up to watch the ball drop!! It'll be my last post of 2011, and number 365! I'm so proud of myself for completing my challenge!!!
See you tomorrow!!
:-)
Posted using BlogPress from my fabulous iPhone